Želite da uživate,ali da prodjete jeftino? Nabrojacu vam neke od najjeftinijih zemalja u Evropi. Gde možete da uživate, odmarate, ludujete i još puno toga.
Grčka
Santorini, verovatno jedna od najboljih romantičnih destinacija u Evropi, mogla bi se ceniti u bilo kom budžetu. Ako sprečite restorane s pogledom na more i unapred rezervišete hotel ili hostel, možete istražiti, plivati i zaroniti do ove divne destinacije.
Koje gradove u Grčkoj treba posetiti?
Ko ne treba da poseti Grčku bar jednom u životu? Svi smo primetili poznata odredišta u zemlji koja se više puta pominju u nekoliko filmova, knjiga… Vrhunska turistička odredišta u Grčkoj su Santorini, Atina i Rodos – svaki za sebe lep.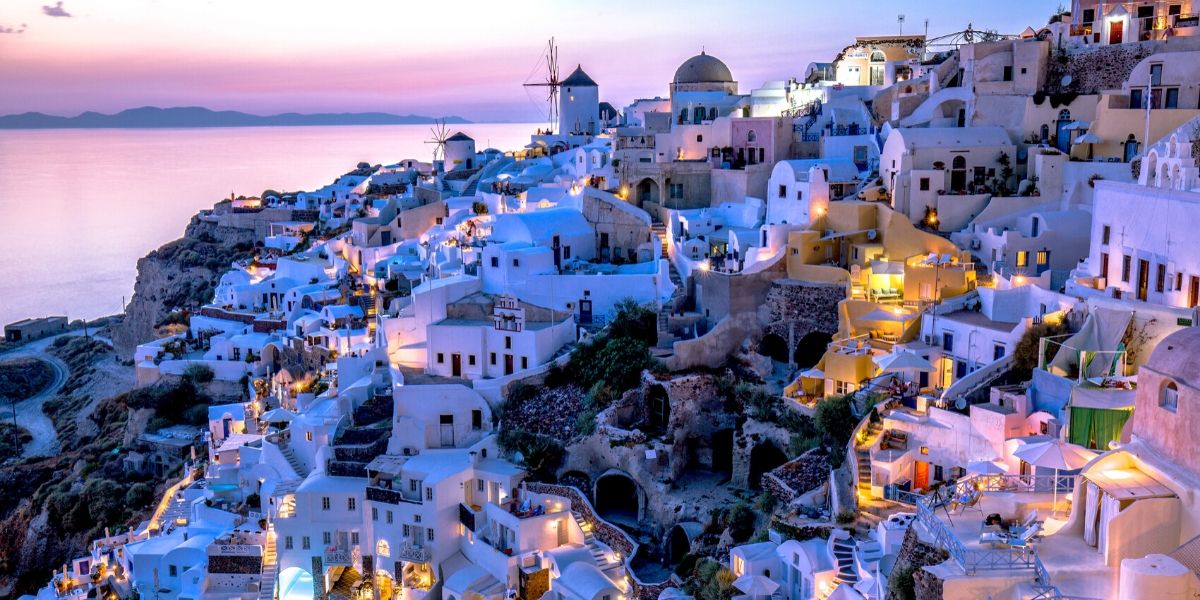 Bugarska
Ako tražite najmanje skupe zemlje u Evropi, Bugarska mora biti na vašoj listi. Iz Sofije i Sunčanog brega, krenite prema planinama Rila. Posetite Sedam Rilskih jezera i odsednite u jednom od brojnih planinskih hotela koji nude zapanjujuće poglede na planine i jezera po neverovatnoj ceni. Krenite u grad Plovdiv prema neverovatnim primerima rimske arhitekture i tamo posetite jedan od mnogih kulturnih muzeja.
Koje gradove u Bugarskoj treba posetiti?
Bugarska je nedavno privukla veliku pažnju u medijima. Njegov glavni grad, Sofija, našla se na velikom mestu "Top 10" mesta koja morate posetiti, i to je s razlogom, ovaj grad je zaista lep! Osim toga, gradovi kao što su Plovdiv, Burgas i Varna su popularna odredišta u zemlji.

Ukrajina
U Ukrajini, krenite u Lavov – divan istorijski grad na Zapadu. Odatle možete krenuti iz većih gradova i sela pored Karpatskih planina. Atmosferu tamo nije moguće opisati. Tamo imate priliku da se približite prirodnom okruženju oko sebe i cenite raznolikost pogleda koji su vam dostupni. Domaći stanovnici su izuzetno ljubazni, pa se nemojte plašiti da zatražite savet za restorane i konake.
Koje gradove u Ukrajini treba da vidite?
Neke od omiljenih destinacija u Ukrajini su Kijev (glavni grad), primorski grad Odesa i grad Lavov.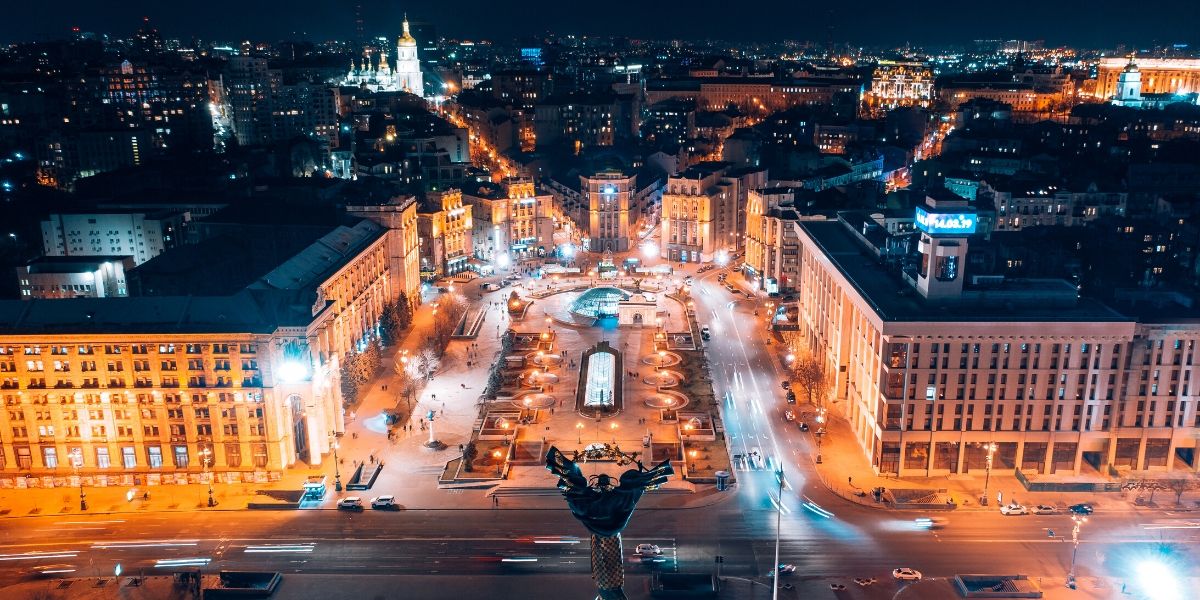 Crna Gora
Među najlepšim predelima na planeti, Kotorski zaliv je dobro očuvan i dostupan putnicima. Smješten na crnogorskoj jadranskoj obali, Kotor je idealno mesto za utapanje u živopisne poglede na srednjovekovne strukture kao i na tirkizni zaliv. U Crnoj Gori ćete naći smeštaj i to relativno jeftino u poređenju sa ostalim zemljama pored nje.
U ovoj zemlji ono što treba posetiti su i sportske kladionice. Stanovnici Crne Gore to smatraju kao njihovom "drugom kućom". Sigurno ćete uživati.
Koje gradove u Crnoj Gori treba da vidite?
Opet još jedna podcenjena destinacija u Evropi, Crna Gora je iznenadila mnoge svoje posetioce jer pokazuje čari za koje biste verovali da ćete ih vidjeti. Primorski gradovi poput Budve, Kotora i Herceg Novog iznova i iznova dokazuju svoju atraktivnost, a i njih morate videti sami! Ipak, gradovi poput Podgorice i Ulcinja takođe su vredni putovanja. Ako želite da istražite Crnu Goru, obidjite Durmitor, Taru i manastir Ostrog.
Albanija
Ako želite da uštedite novac tokom putovanja, finansiranje Albanije idealno je za gradski odmor – pogledajte pastelni glavni grad Tiranu. U Albaniji možete jesti za oko 1.000 dinara. Dok snimate u zapanjujućoj arhitekturi. Ali, putovanje u Albaniju je nepotpuno bez zaustavljanja u Sarandi da biste svratili do netaknutog izvora Plavog oka. Moguće je odsesti u hotelu sa privatnom plažom i bazenom. I naravno, Albanija je ustaničko elektronsko središte i jedno od najvećih jeftinih odredišta u Evropi.
Koje gradove u Albaniji treba da vidite?
Ako želite da odmorite na Mediteranu bez probijanja troškova, Albanija je pravo mesto! Sa svojim primorskim gradovima koji okružuju albansku rivijeru, Tiranu (glavni grad) i Drač.
Hrvatska
Lastovo u Hrvatskoj je jedno od najlepsih ostrva. Daleko od gužve, tokom dana možete uživati u kupanju u kristalno čistim plavim vodama i noću gledajući zvezde.
Za ljubitelje grada, Zagreb je savršen gradski odmor. Zagreb nudi prelepe katedrale i noćni život poput ostalih prelepih balkanskih država koje takođe morate istražiti. Takođe možete organizovati jednodnevni obilazak Nacionalnog parka
Plitvička jezera iz velikih gradova poput Dubrovnika i Splita. Ili s druge strane, zašto ne biste pogledali neke od dvoraca u Hrvatskoj? Fasciniraće vas kako su lepe!
Koje gradove u Hrvatskoj u slučaju da vidite?
Hrvatska je slavu stekla u poslednjih nekoliko godina zahvaljujući Igri prestola ističući njene izvrsne tvrdjave i starije srednjovekovne gradove. Poznata područja u Hrvatskoj su Dubrovnik, Split i Istra.Morate posetiti i Nacionalni park Plitvice jer je to tako čarobno mesto za videti.